Cassandrium is the name of a small purple element that Varian created it with his machine (The Elemental Remogrifier) for Corona's science fair, and named after Cassandra.
Near the end of Great Expotations, Varian had placed it on a purple element necklace before giving it to Cassandra as a gift, in which she happily accepted.
It reappeared in "No Time Like the Past" and "Plus Est En Vous".
Background
TBA
Gallery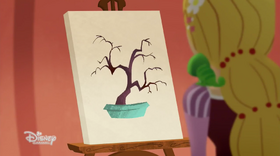 Click here to view the gallery for this article.